The AdSense difference.

In 2015, we paid out nearly $10B to our publishers. That's the power of AdSense.
Ads that work for you
See the difference high-quality ads make.
Ads — including text, display, rich media, and more — are reviewed to ensure the content is family safe and appropriate for an audience like yours.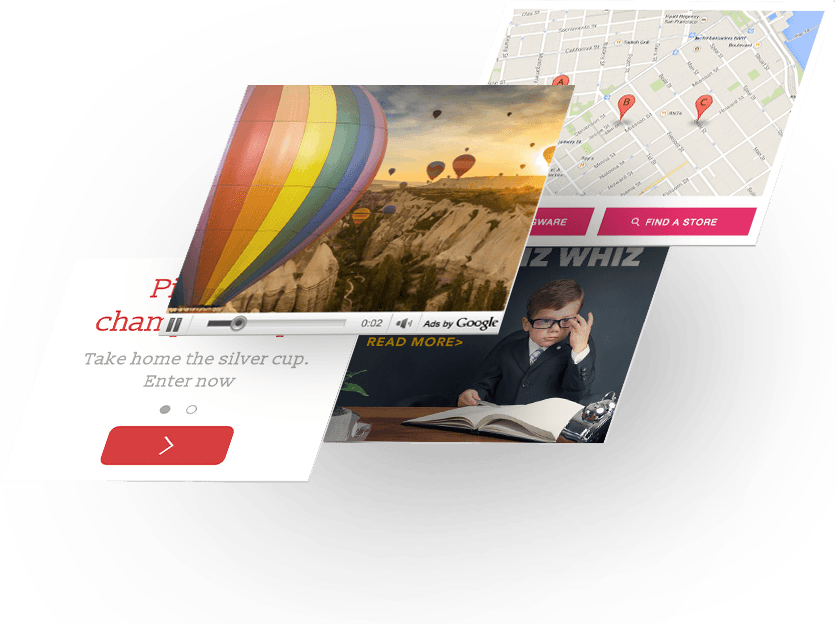 You control the look
You call the shots on the ads that appear.
Block ads you don't want, choose where ads appear, and change the look and feel of text ads to match your site. You can even control the categories of ads you allow. Your site. Your rules.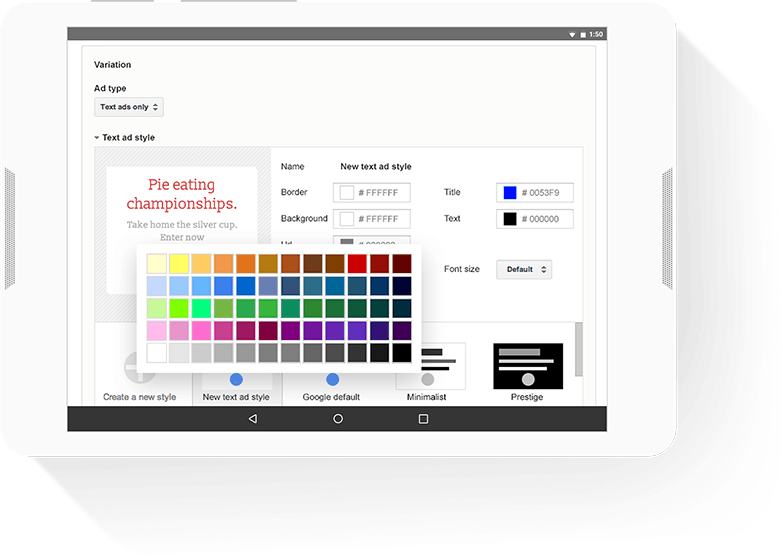 Mobile friendly
Connect with your audience wherever they are.
Mobile is built into AdSense. Responsive ad units automatically adapt to different screen sizes so you can create a great user experience and continue to earn revenue when people view your site on a smartphone or tablet.
Custom insights
See what's working and fix what's not.
Get the real story with Performance Reports.
Performance metrics help you see where the right tweaks can increase profits. You can also get your stats on the go with the AdSense mobile app.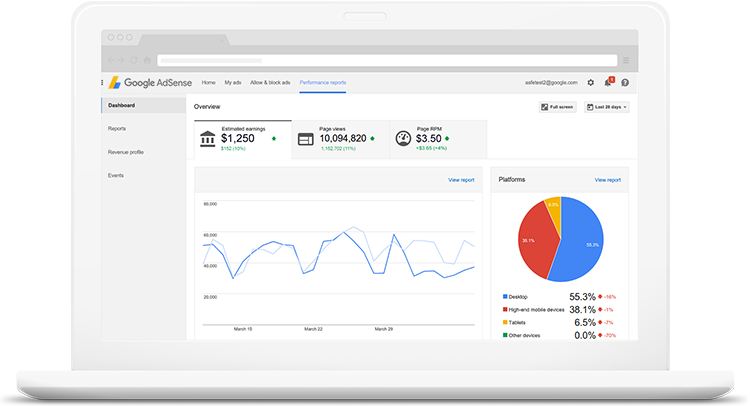 Compare and learn with AdSense Experiments.
Quickly create, run, and analyze A/B experiments without changing your code. AdSense Experiments lets you compare one of your ad settings against a variation to see which performs better.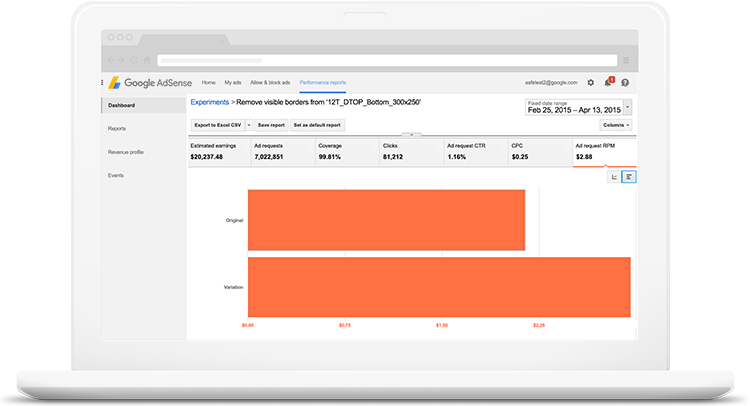 Do more with adsense
Tap into more features with your AdSense account.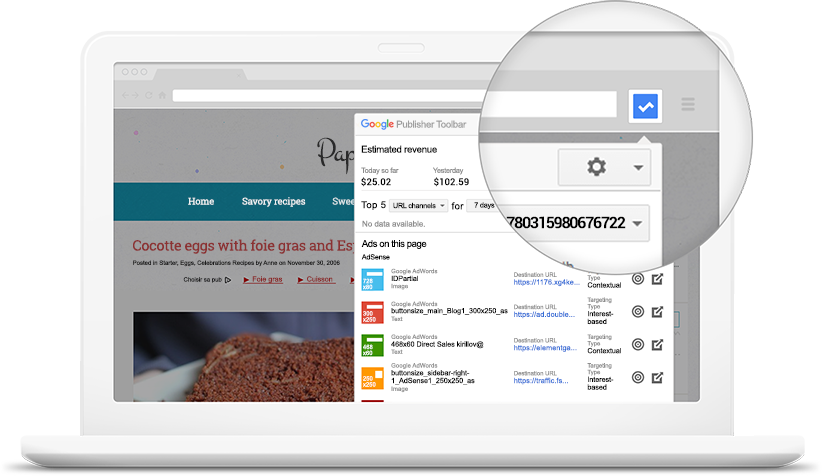 The Google Publisher Toolbar
View up-to-date information about your AdSense account while browsing in Chrome. Get a snapshot of your earnings and site performance right from the toolbar, as well as ad overlays that offer in-page reporting and blocking controls.